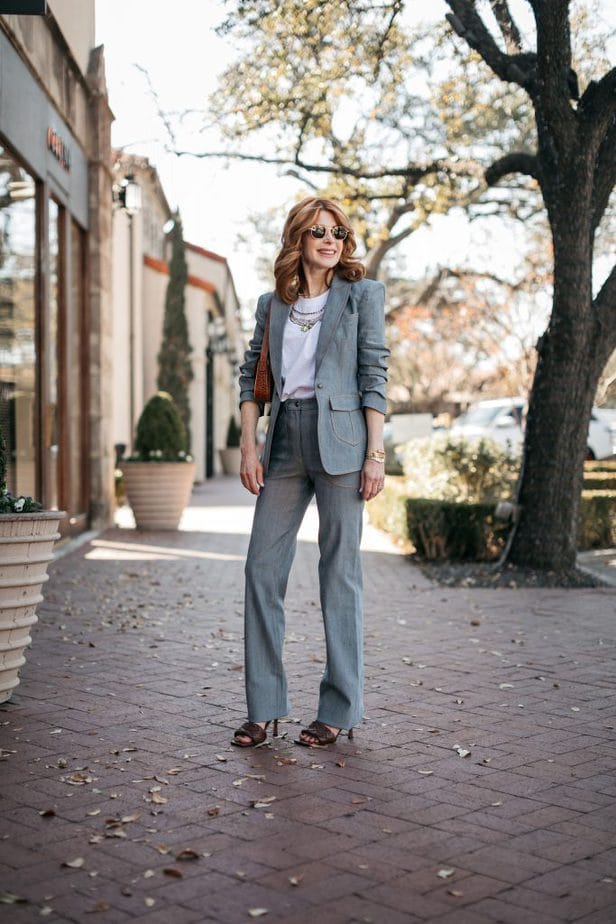 Happy Friday, everyone! I hope everyone is doing great today! It's another cold day here, but the sun is coming out, which is a good sign. I am so ready for Spring and warmer weather! Speaking of Spring, it's almost here! I am so excited to be partnering up with Saks Fifth Avenue to show you my favorite matching sets, plus some of my other favorite finds. I was having a conversation with a good friend the other night about clothes. We both said we were good with winter clothes (we have enough), but Spring and Summer clothes are what we lack. I have to say that is my issue every Spring and Summer! I think it's because I love Fall clothes so much that I am never prepared when it's time to pull out the lighter pieces. Well, Saks has made that super easy for me because I have gotten so excited about warmer temperatures picking out my favorites. This Spring will be different (in my closet) because there are so many fabulous choices!
Let's start with my love of a matching set (which can mean a pantsuit). I love the ease of throwing on pieces that match, making it a lot quicker to get dressed and look pulled together. Cinq a Sept is one of my favorite brands of late. This blazer and matching pants are super cool! The blazer has contrasting stitching and gathered three-quarter length sleeves. The pants are wide-legged and high-waisted, making your legs look miles long. I will say that most of you would need to get the length altered. I am 5'6," and they were long on me, but an easy fix! I paired the set with the most adorable jeweled necklace tee. This tee will go under every jacket I have! This tee is another fun one! I would also wear a cami like this one under this jacket. I waited too long to order the shoes I wanted to wear with this set, so I didn't have them for the shoot. I have them now and love them! The bag  I am carrying is from Staud, and you will be seeing a lot of it. It is a great size and has a great price point. One other thing I am wearing is this beautiful blush set from Surratt Beauty. I have been a big fan of the brand and love their colors!
Isn't it fun to start thinking about the season changing (any of them)? I believe that is why God made seasons…to give us something to look forward to! Spring is such a beautiful time of year, with the birth of flowers, longer days, and bright and cheerful clothes! I had so much fun looking through and picking out some favorites on the Saks Fifth Avenue website. I wish we had a Saks here in Dallas, but thank goodness for online shopping! I hope my picks get you thinking ahead to spring!

Today, I am off looking at furniture with my crazy and fun designer. We are getting ready to enclose our screened-in porch. I'm kind of sad about it because I have always loved screened porches, but in honesty, we don't use it that much and would rather have more space inside. The look for the room is going to be more "loungy." We want to paper the ceiling and make it a very comfortable room. That's all I know for now. I can't wait to see what we come across today!
Have a great day! Stay well and safe! xx
Photos: Beckley & Co
Blazer // Pants // Tee // Bag // Shoe (different color)
Thank you to Saks Fifth Avenue for sponsoring this post!
FAVORITE MATCHING SETS