NOT THE LEAST BIT MELLOW YELLOW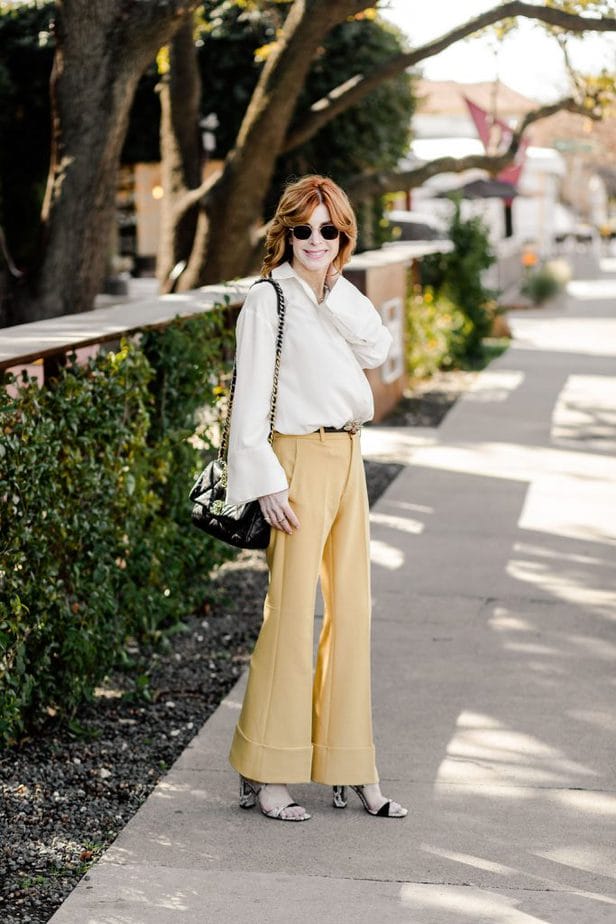 Happy Wednesday! Dang it if the weather didn't get cold again! It's just for today, and then temperatures start heading back into the '60s and '70s by the weekend. I am ready for some warmth and sunshine! If you have been in the stores or looking online recently, I guess that you have seen a lot of the color yellow. I have never been a huge fan of yellow. I don't know why because it is the happiest and most energetic color! I think it's because I never thought it was the right color on me until now. Most of us can wear a shade of yellow. I look better in the more golden yellows, brunettes look good in light or lemon yellows (darker hair brunettes), and blondes in, of course, pastel yellow. It's all about finding the right shade, and there are so many yellows available now. And, if wearing yellow scares you but you love the color, don't wear it by your face.
I have been loving Club Monaco right now. I go back and forth sometimes with the brand, but I have been on a big YES recently. I saw these yellow trousers (wearing a 00) in the store and had to have them. They are so different from anything I have in color and with the wide cuff. There is a matching blazer for a complete suit look too. If yellow isn't your color, they do come in black as well. I spotted this fun white blouse in the store, also and paired it with the pants. You all know that I am a jean girl, but it's nice to have a pair of pants for dinner or meetings.
With Spring about to make her entrance, the color will be everywhere. I have already purchased a few pieces in yellow, and you may ask what other colors to wear with it. With a golden yellow, I always love navy, black, or white. Lemon yellow looks super with cherry reds, brown, blue, tans, and gray. Pale yellow combines well with fuchsia, gray, brown, purple, blue, and green. The only thing I don't love with lemon yellow is wearing all black (meaning just the two colors together without any other color). I always feel like I look like a bumblebee Halloween costume. You may like that, but it's just my personal preference.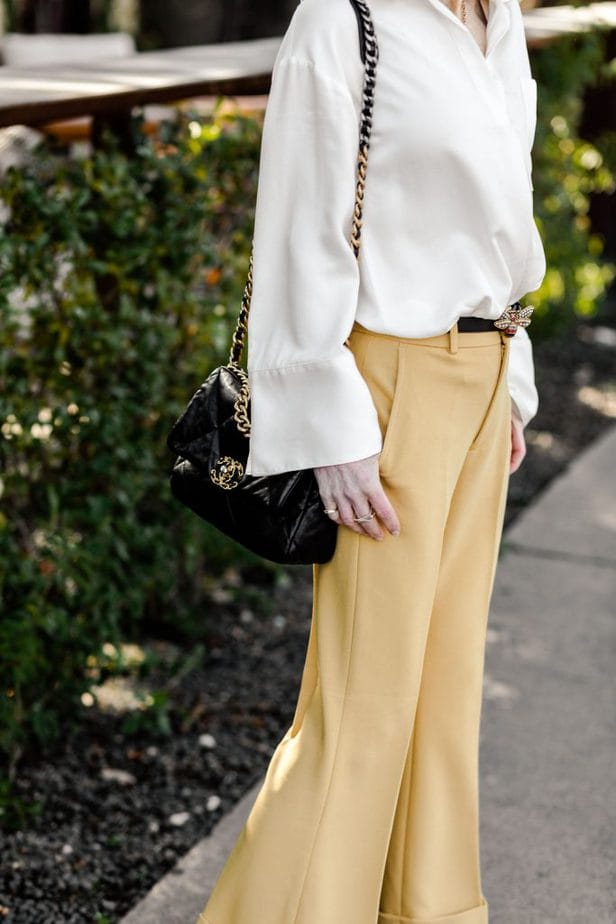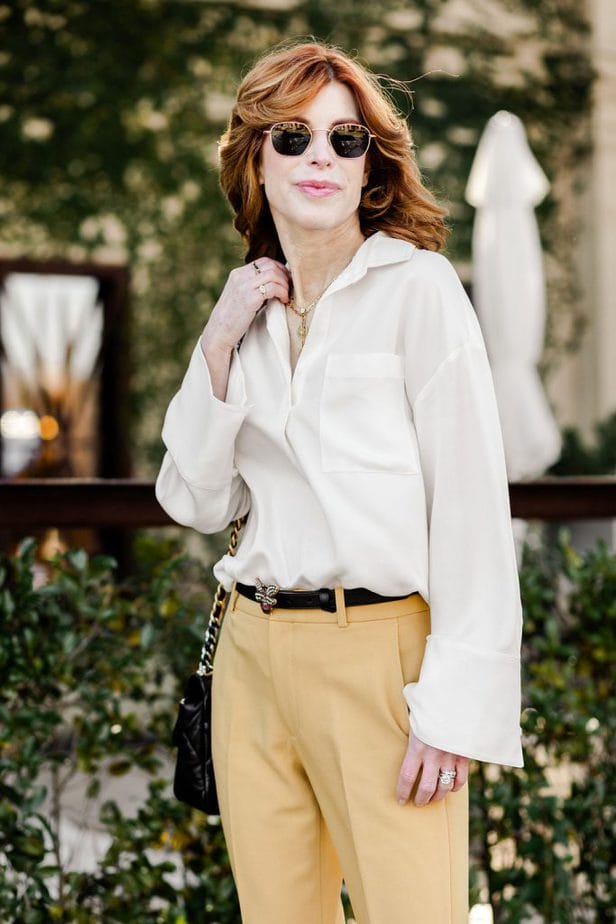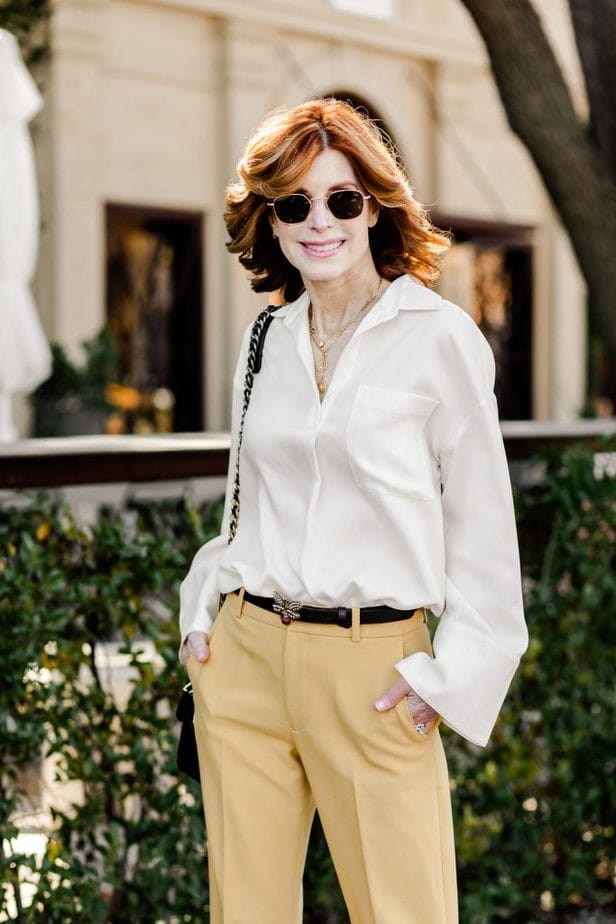 I am with my weight coach this morning and then catching up on some work and errands. We have nothing in this house to eat! I am taking my dog to see my dad today. I think a little dog therapy will be good for him. He is bedridden with Parkinson's. I know many of you have had parents or loved ones suffer with Parkinson's. I think it is one of the cruelest diseases! Anyway, maybe the dog and wearing a happy color like yellow will give him a little boost!
I hope you all have a sunny day! xx
Photos: Danielle Sabol
Blouse // Pants // Shoes // Belt // Bag (similar)