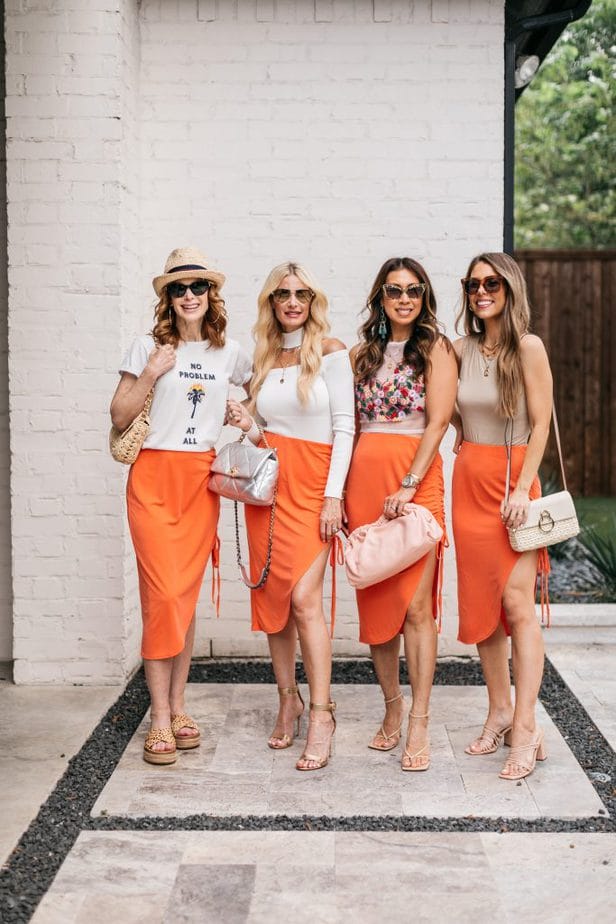 ORANGE YOU GLAD IT'S STILL SUMMER?
Natalie- The Fashion Hour // Samantha- Style of Sam // Heather- So Heather
Happy Friday, ladies! I can't believe how fast this week went. I have been back and forth to see my new granddaughter several times this week. It's funny; we all just stare at her as if she were telling the most interesting story, only she is sleeping and maybe moving her hands every few minutes. My daughter's allergic reaction seems to be getting better, so that is good news!
Orange you glad it's still summer? Kind of cheesy, but I have a little writer's block and couldn't come up with anything better. My Chic at Every Age group got together to pick out this fun orange skirt. This jersey skirt has adjustable ruching on the side to show just the amount of leg you want to. It also comes in four other colorways and is $45!
It's always fun to see how the other girls style the piece that we've chosen. I always feel like Cynthia Nixon's (the red-head) character in Sex in The City when we all get together! They all take a little more risk than I do with fashion. I think you should wear whatever you want no matter your age, but I am more comfortable in classics with a twist.
Styling My Skirt
As you can see, I styled my skirt with a fun summer tee and a platform slide sandal. I added a cute hat that I bought while at the beach last month and my straw bag that you all are probably sick of seeing by now. This bag is my favorite for summer. I bought it last year, and It has been sold out on Shopbop, but they added a very similar one by the same designer, and it's on sale. If you like this bag, I would leave this page and buy it now while it is still in stock.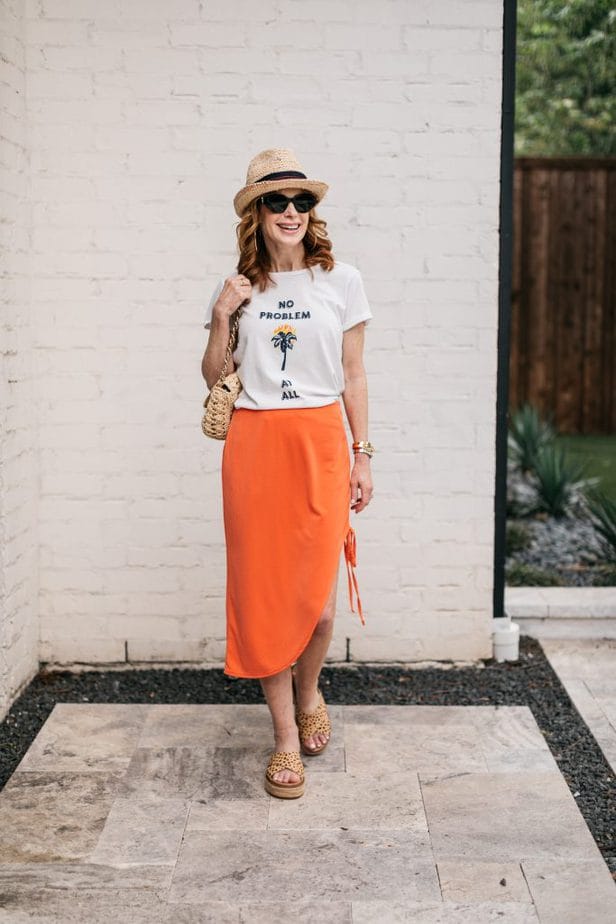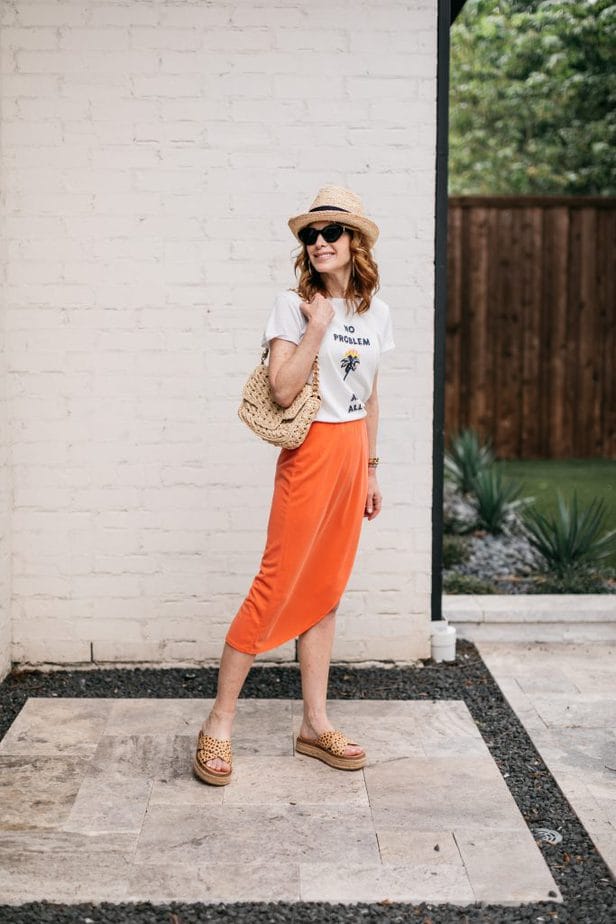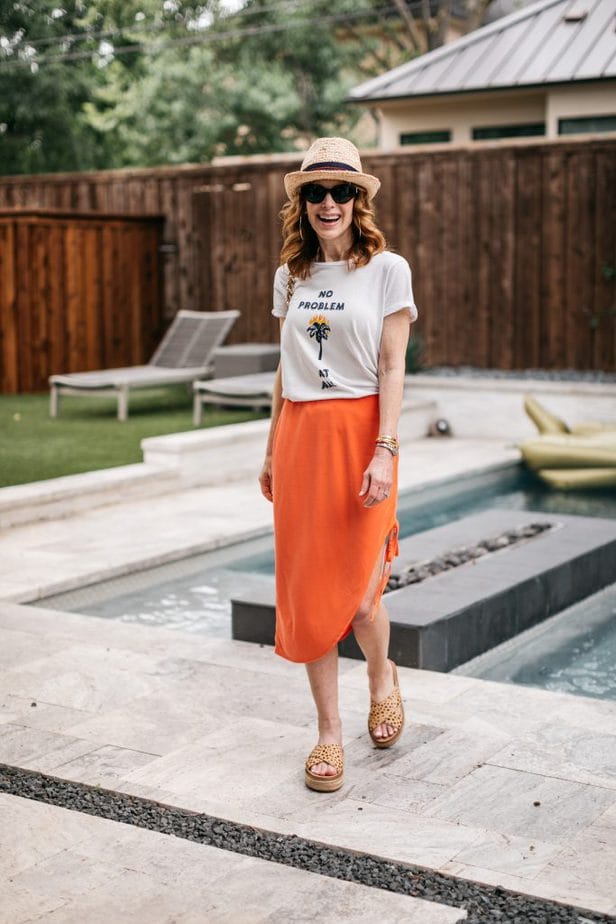 We are laying low tonight, thank goodness, but we have a friend coming in tomorrow for the night. I am setting him up with a girlfriend in town, and we are all going out tomorrow night. Also, I have to say that I am a pretty good match-maker! I have a question to ask. Do you all like Instagram, and do you use it much? How do you all feel about Reels (little small videos usually with music) when you see them on the platform? I'm just curious and would love to hear your feedback.
I hope you all have a great weekend! Stay well and safe! xx
Photos: Beckley & Co
Tee // Skirt // Bag (similar from same designer and on sale) // Hat (similar) // Slides // Earrings // Sunglasses