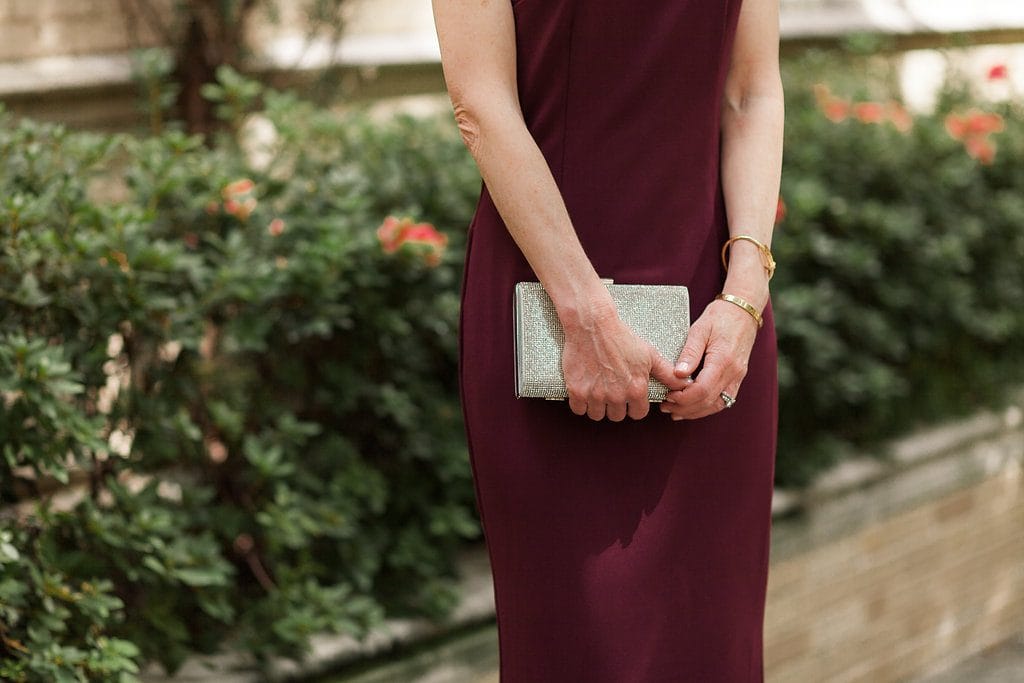 Happy Friday, everyone! I made it back from Aurora, New York yesterday afternoon to a house with a husband, two grandchildren, and three granddogs! Y'all, my poor husband has had two nights by himself with this commotion. I had accepted the trip I was on knowing that he would have them for one night, but things got switched around and YIKES, two nights! He is a SAINT! Anyway, the grandchildren and their golden retriever will be with us until Sunday and the other two dogs for a bit longer. My husband and I look at each other and ask, "what is wrong with this picture?" Today is all about special occasion dresses and trends from David's Bridal, for the Mother of the Bride, Groom or wedding guest.
Most of you know that my youngest son was married two weeks ago. When I was asked to partner with David's Bridal, I had already purchased my dress. I wanted to work with them to show you all what David's Bridal has to offer whether you are the Mother of the Bride, Groom or are attending a wedding or black tie event coming up. Also, I was so pleasantly surprised by the choices of dresses that David's Bridal had to offer. I got to choose three that I would wear to a wedding or event, and what you are seeing are my picks.
With fall in the air and the holidays coming up, I wanted to choose dresses that could be
worn now and into winter.
When thinking about special occasion dresses you are going to wear to a formal wedding, I want to remind everyone that chances are, you might not wear it again. Let's face it, how many of us wear a long gown more than once or a couple of times? I know that I don't. I don't like investing a lot in long dresses for that very reason. David's Bridal has so many beautiful choices at fantastic prices and are offered in petite to plus sizes. They also offer shoes, accessories, and lingerie.
The first dress is a gorgeous cranberry color sheath dress that is the color of the year! It is a classic dress with a fun little party in the back. It is made of scuba-crepe and has a stunning deep-V back with a tied bow and comes in three other beautiful jewel colors (another significant trend). I think this dress is lovely because of the simplicity of the style. It is a flattering dress for most everyone, and that's why I picked this one. I am also wearing these pretty silver sandals that look like Stuart Weitzman for a fraction of the price and come in three other colors.
Shop Trends From David's Bridal: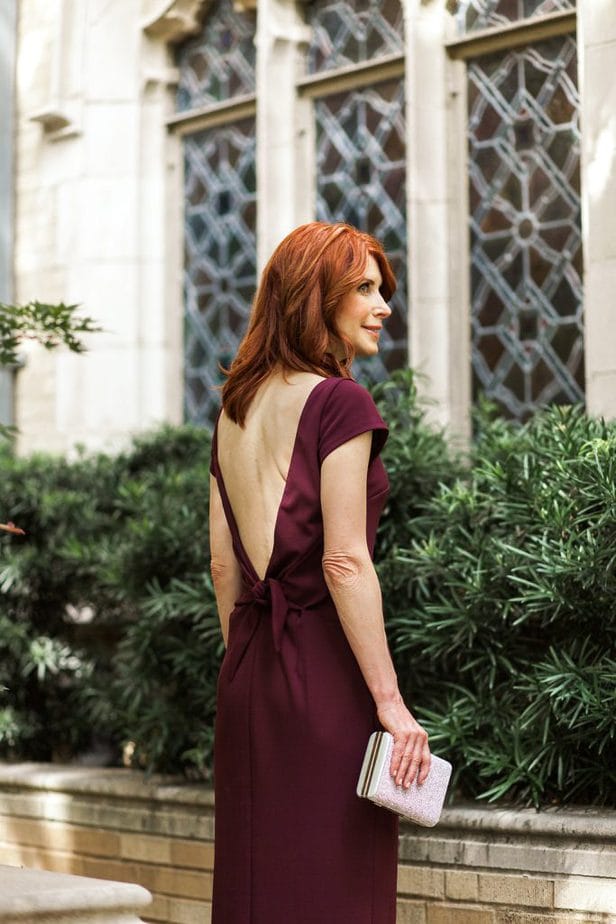 This second number is this navy jersey gown, with a sequin bodice that has a sheer illusion-inset V-neckline. I think this would make the perfect Mother of the Groom dress. I always think navy is a great color if you are the MOG. This dress is sophisticated and classy with just the right amount of glitz. Can you believe this dress is only $129? The bag and the earrings are also from the website. I love a simple black clutch and shoe with this dress. The shoe is the black version of the silver shoe above.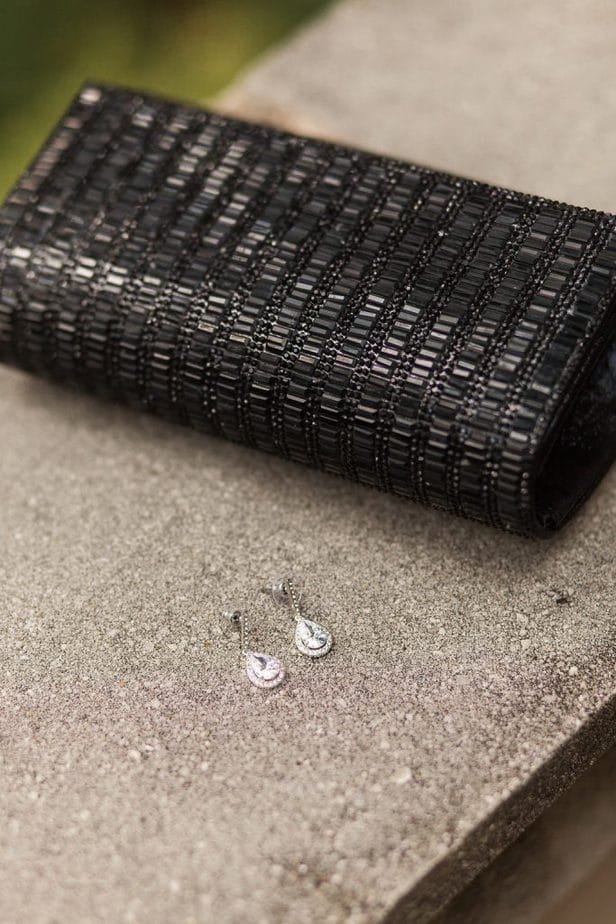 This last dress that I chose was a little more glam than what I would usually pick, but shine is everywhere this year. I envision this dress at a winter or New Year's Eve wedding or black tie event. This gold glitter dress has a deco-inspired pattern with pullover styling. As I said, I usually wouldn't pick something like this, but after putting it on, I can't tell you how comfortable it is. I could probably sleep in it! This was by far the dress I would choose to wear! Before hitting other places for wedding attire, look at, David's Bridal, they might just have your dress!
I am showing a few other dresses that I really like below. I hope you all have a great weekend and thank you for reading.
Photos: Danielle Sabol
Thank you to David's Bridal for sponsoring this post.
Shop Trends From David's Bridal: