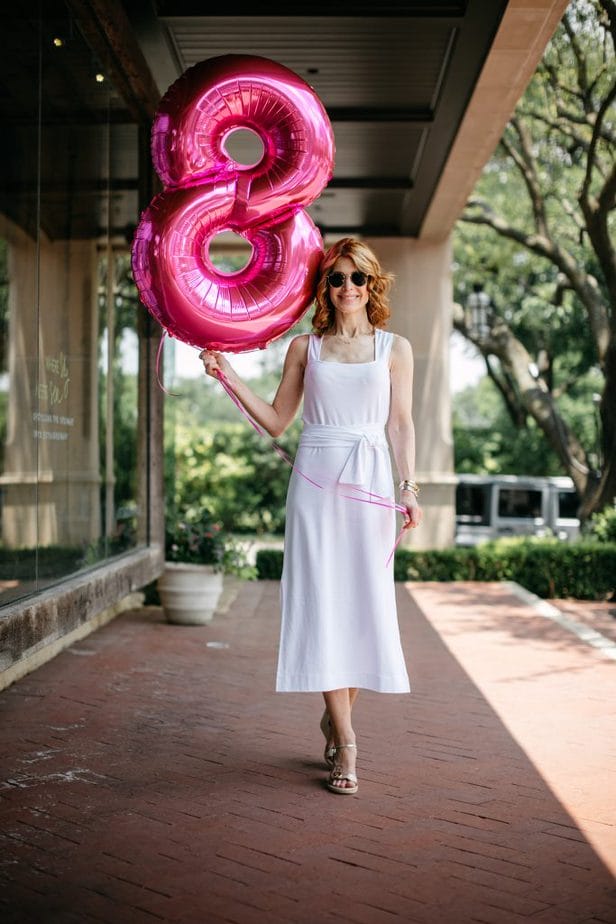 EIGHT YEAR CANCERVERSARY
Hi, everyone! I am still at the beach with my girlfriends but will be heading home later today. We have had so much fun! We all live in different places, so it was fun to catch up and…it was free therapy! Today is a big day for me. This is my eight-year cancerversary. YAY! Most of you know that I had breast cancer. Today is the day that I had my double mastectomy. My surgeon told me that on the day the tumor is removed from your body, you become a survivor, and boy, I am one!
I would love to give a little background for those of you who might be new to this blog (if you've read for the last eight years, you won't hurt my feelings if you leave the page). I was diagnosed on June 14, 2013, with breast cancer. Also, I did not find out until after my double mastectomy (on July 1) that it was Triple-Negative. What is TNBC? This particular breast cancer accounts for about 10-15% of all breast cancers. The term triple-negative refers to the fact that the cancer cells don't contain estrogen or progesterone receptors and don't make much of the protein called HER2. TNBC does not respond to hormonal therapy medicines or medicines that target HER2 protein receptors.
Triple-negative breast cancer is considered to be more aggressive.
It has a poorer prognosis than other types of breast cancer, mainly because there are fewer targeted medicines that treat triple-negative breast cancer. Studies have shown that triple-negative breast cancer is more likely to spread beyond the breast and more likely to recur (come back) after treatment.
It tends to be a higher grade than other types of breast cancer.
The higher the grade, the less the cancer cells resemble normal, healthy breast cells in their appearance and growth patterns. On a scale of 1 to 3, triple-negative breast cancer often is grade 3.
It usually is a cell type called "basal-like."
"Basal-like" means that the cells resemble the basal cells that line the breast ducts. Basal-like cancers tend to be more aggressive, higher grade cancers — just like triple-negative breast cancers. Most but not all basal-like breast cancers are triple-negative, and most, but not all, triple-negative breast cancers are basal-like.
After My Diagnosis – Celebrating my Eight Year Cancerversary
After finding out about my diagnosis, chemo and possibly radiation was the next step. I didn't understand that if I was supposedly cancer-free after the mastectomy, why I would have to go through treatment. It was explained to me that with TNBC, you basically get one shot to eradicate the cells, and even though the tumor was removed, I did have a lymph node affected. I had eight rounds of chemo (every two weeks) followed by twenty-three rounds of radiation. After six months of treatment, I had to wait six more months before I could be reconstructed.
Today, it seems like a blur, but after a cancer diagnosis, it's hard not to think about it sometimes. I honestly had to train my brain to "not go there."  Whenever those scary thoughts creep in, I immediately have to shut them down. I've mentioned it before, but the devotional book, 365 Days of Healing, is what has helped me the most. I have read it every single day since I got it almost eight years ago. Also, I highly recommend it for anyone going through an illness of any kind.
Get Yourself Checked
I write this post every year for a few reasons. One, I need for you to know how important it is to get your mammograms and do self-checks. Early detection is key! This type of breast cancer does not discriminate in age. I've heard of women as young as twenty that have been diagnosed with TNBC. Please tell your daughters and granddaughter's how important it is to do self-checks.
Second, I want to thank God, my family, friends, and all of you that have been with me since this journey began. You all have given me so much love and encouragement. I love writing this blog because I have always loved fashion, but the main reason that I continue is that I hope I can be an inspiration for those who are diagnosed with breast cancer. I am so blessed to be here, and I want to help anyone going through it. If you know of anyone diagnosed, please reach out to me because it is such a privilege for me to help.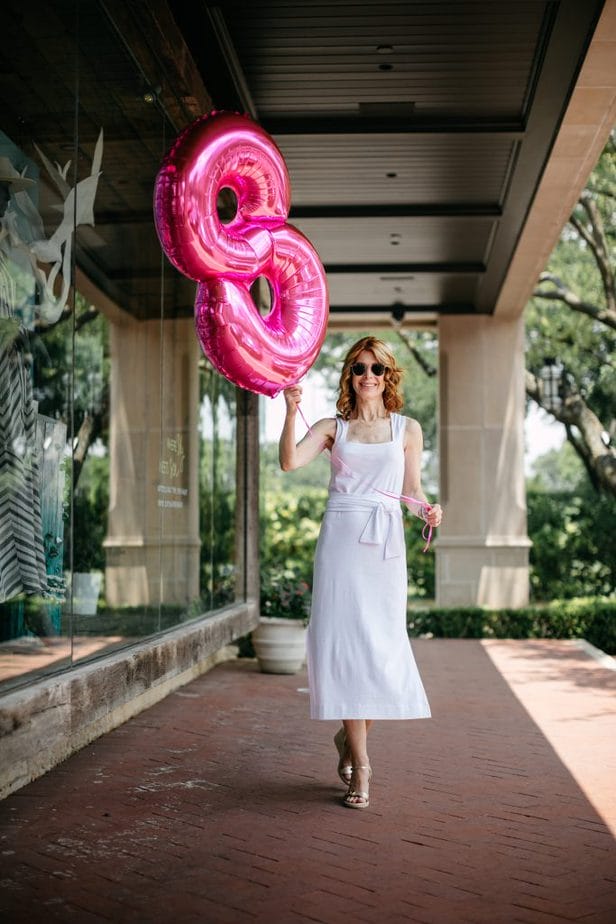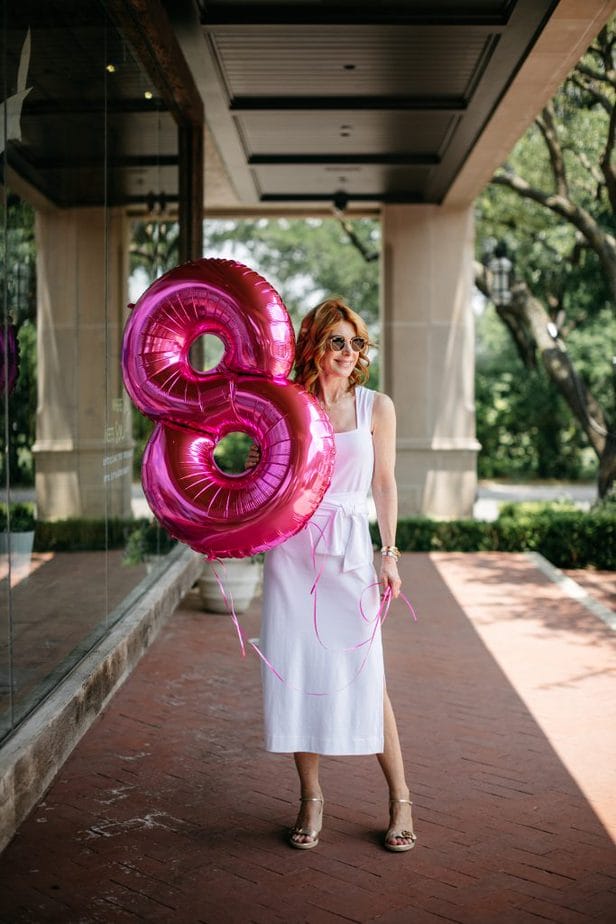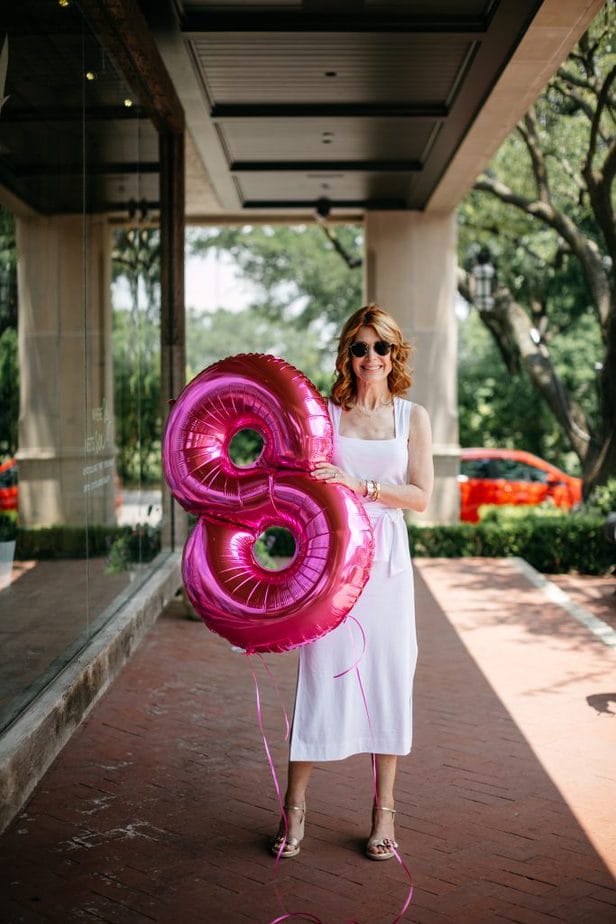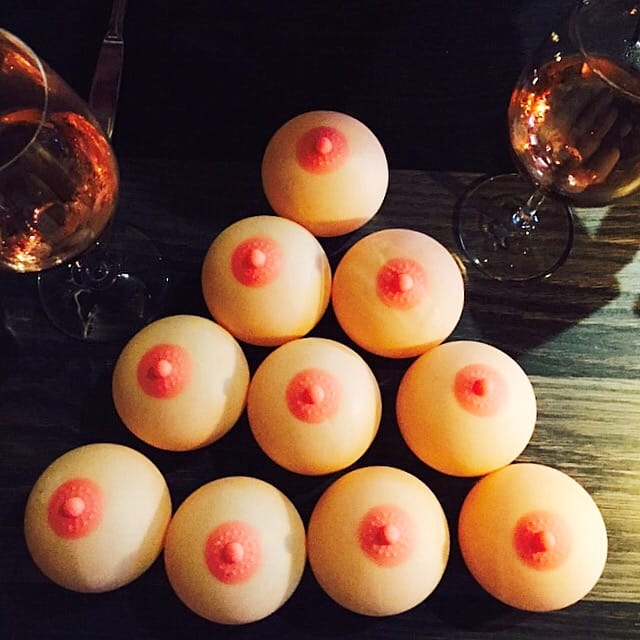 Your reminder to check your girls regularly!
Thank you all for reading this post and again for being so supportive of me. I am so lucky to be here and to be able to write this blog. "LIFE IS A GIFT. NEVER FORGET TO ENJOY AND BASK IN EVERY MOMENT YOU ARE IN".-unknown
Photos: Beckley & Co