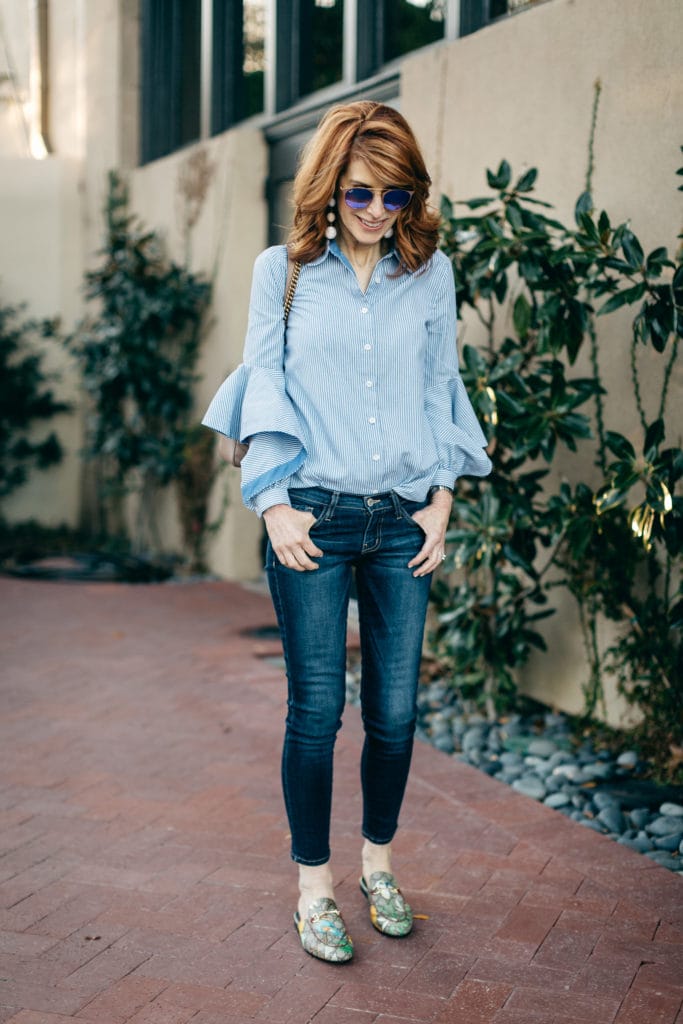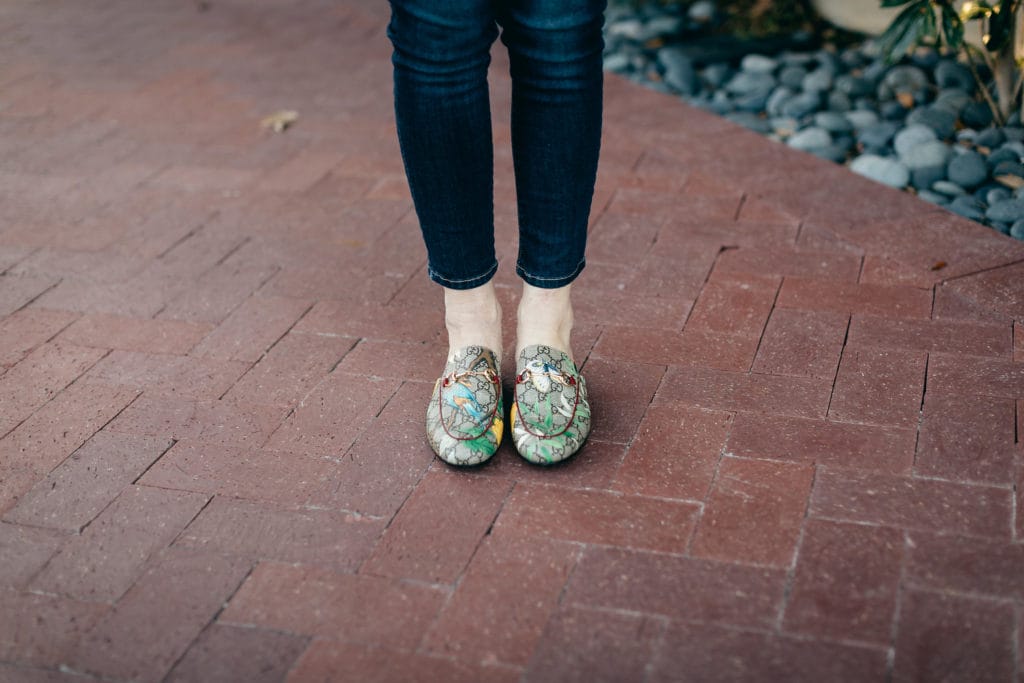 Good Morning Everyone! Hope all is well in your world! Today the Chic at Every Age girls are sharing our love of slides. This shoe trend is everywhere and is one of my favorites right now. Gucci started this trend last year with the furry slide (still don't know how I feel about the fur), and it is still going strong. Not only are they fashionable, but they are so comfortable! Here are the ladies:
Natalie- The Fashion Hour, is wearing a cute sandal slide that I would wear all Summer long with everything!
Samantha- Style of Sam, is wearing one of my absolute favorite heel slides from Gucci. They are cute with just about anything you wear them with. There are several look-alikes out there like this one.
Heather- So Heather, has a simple black slide that again, can be worn with so many things.
Me- I bought this pair of Gucci horse bit slides after wearing my black pair all of the time. I thought these would look so cute with all things solid and small prints in my closet. I haven't worn them much because I can't seem to get my black pair off my feet! I know they are an investment, but I haven't taken them off (so that justifies the purchase, right?).
You don't have to spend a lot of money to get a stylish looking pair of slides. I found two that I love from Shopbop here and here. And…Shopbop is having a big sale right now with code GOBIG17. It would be a superb time to snag a pair, but act quick because the sale ends tomorrow night!
I am off to work on a project then get my unorganized condo ready for out of town guests coming in for an engagement party for my daughter and her fiance. So exciting! I hope you all have a great weekend!
Thank you for reading!
Photos: Beckley & Co
 BCBG Shirt // Jeans (linked similar wash of brand I am wearing) // Gucci Slides (similar) // Gucci Bag (similar) // Bauble Bar Earrings // Ray-Ban Sunglasses