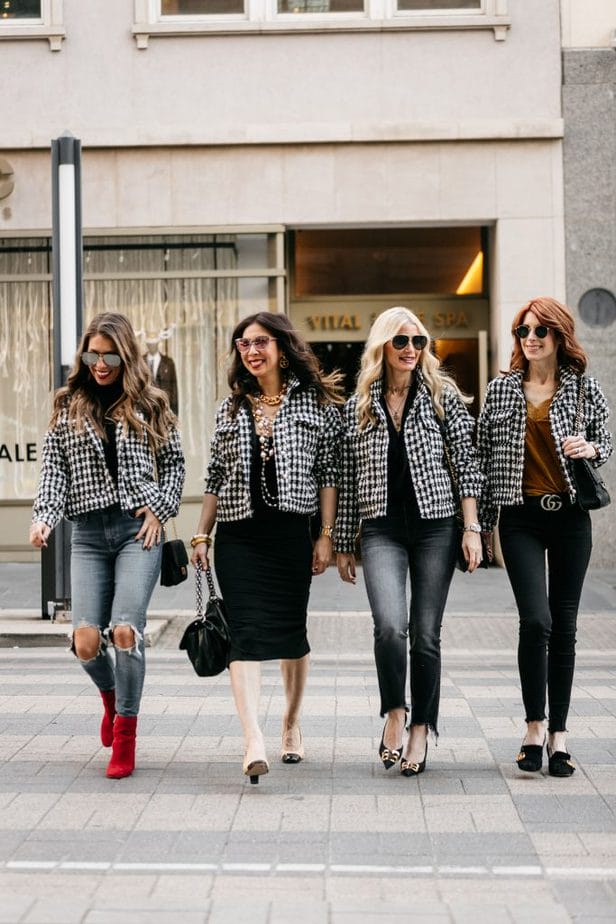 The Fashion Hour // Style of Sam // So Heather
Good Morning, my friends and Happy Friday!
I don't know about you, but this week was long for me. Thank you all so much for all of the sweet comments about my dad and the state of my vagina!!! You all are the best! So far, all of the tests have come back negative for my dad, so the thought is that his Parkinson's took a turn for the worse (I still think something else is going on, but I am not a doctor). I have been reading up on Parkinson's and found out that there are five stages of the disease. He is in stage four. Anyway, he was moved from the hospital yesterday to a skilled nursing facility to help get stronger.
I'm so blessed to still have my parents, but it's so hard to watch the aging process (which in my opinion is so unfair!). I know that God designed it this way, but it should be easier not harder when you are old and beaten down. That is a question I will ask when I get to the pearly gates. Speaking of pearly, how cute is this Chanel inspired tweed jacket with pearl buttons the Chic at Every Age girls are wearing?
Chanel Inspired Tweed Jacket for $149!
I know a lot of you are new to the blog, so quickly, Chic at Every Age is a bi-monthly series I do with my favorite girls. Each one has their own blog but we come together to show a piece (be it clothing, shoes, etc…) and how our age would wear it. We fell in love with this jacket because it looked reminiscent of a Chanel jacket, complete with pearl buttons. The style, however, is like a jean jacket which makes it more interesting to me. We found this jacket at Neiman Marcus and of course, thought it was going to be a little more pricey. Girls, it's $149! This jacket is definitely worth the money to me because it can be worn so many different ways.
This jacket is classic in black and white
As you can see, three of us went with jeans, and Samantha went with a skirt. I would also wear this over a solid color dress or even a ball gown skirt like this. And because it is black and white, I would wear this year round (except in summer). Black and white is always classic!

I am headed out this morning to work out at my new place, The Exercise Coach. It's a twenty-minute workout that I am so excited about. For someone like me who does not like exercise so much, it's great, and it's tough! I will see my dad today, and then, we have the little munchkins for the weekend. It's supposed to be freezing here, so it may be a challenging weekend! I hope you all have a great one! xx
Photos: Beckley & Co
Jacket // Cami (similar) // Jeans // Loafer // Bag (similar)// Belt
LESS EXPENSIVE LOOK
Jacket (actually love this so much) // Cami // Jeans // Loafer // Bag // Belt