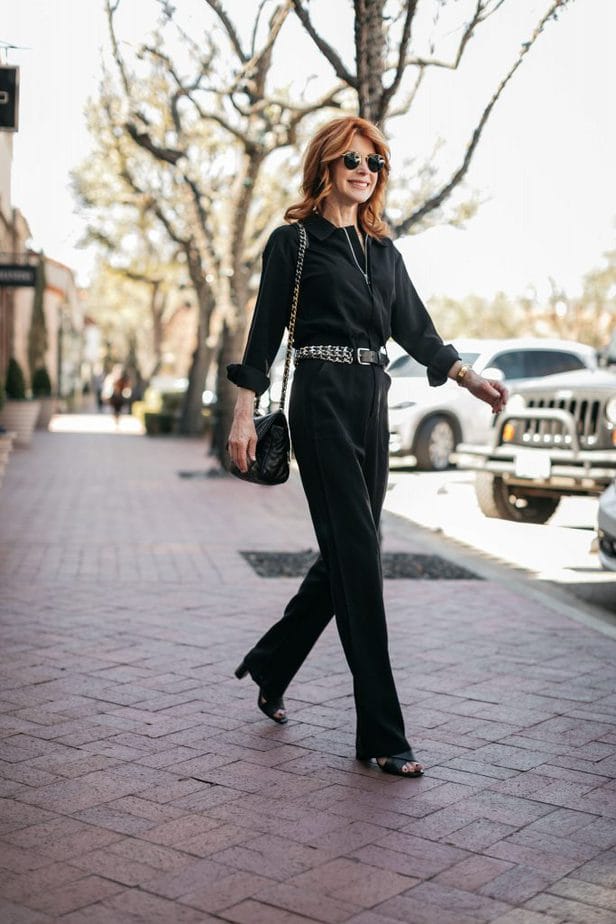 Hello, ladies! How are you all this Tuesday? We had a crazy weekend, and I'm still trying to recover. I kept the baby overnight and did not sleep very much. I guess I put my mom's ears back on because I heard every little sound she made. It was so worth all the good snuggles I got in, though! Saturday night, we went to see The Black Pumas and Abraham Alexander. It was my first concert to attend in over two years. They were both so amazing! We got home super late just in time to turn our clock ahead to lose an hour of sleep!
JUMPING INTO SPRING IN A BLACK JUMPSUIT
Today, I wanted to show you this adorable black jumpsuit that is the perfect thing to wear during these transitional times when it's not winter or spring quite yet. I love the ease of a jumpsuit. It's a one-and-done piece that doesn't require a lot of thought but always looks chic! A jumpsuit can easily be dressed up or down. One-piece jumpsuits can make you appear taller and leaner than other outfits. They create an illusion that tricks the eye. This jumpsuit can be worn alone or with a tank under it or a jacket over it. It did not come with a belt, but I added one that I already had in my closet; however, I would wear it without one as well. I would also wear this jumpsuit with sneakers as I did with this jumpsuit (which, BTW, is back in stock here).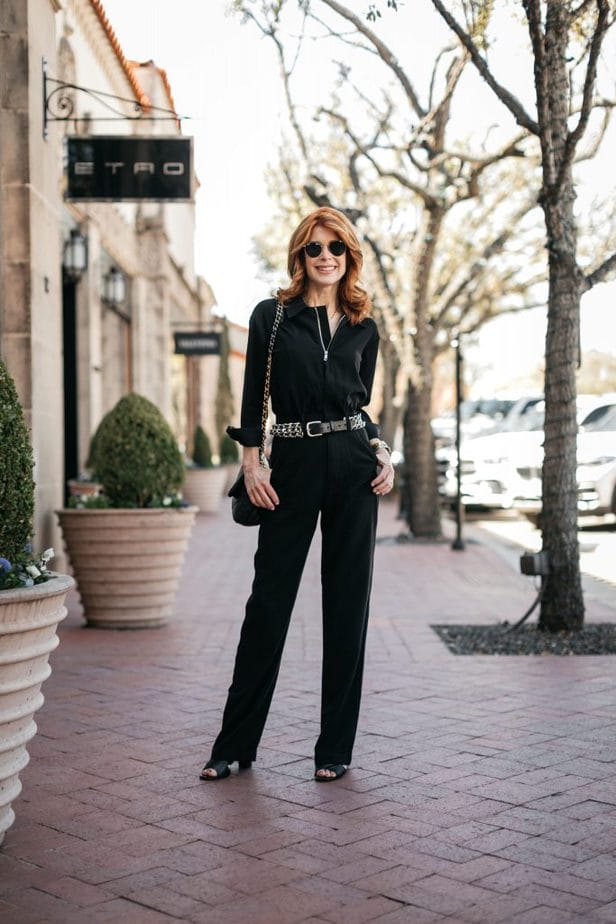 I am headed to LA tomorrow with my travel buddy, Heather. She was invited to an event and asked me to be her plus one! How nice is that? I am so excited to relax, sit by the pool, shop, and just be still for a minute. I can't wait to fill you all in!
Have a great day! Stay well and be safe! xx
Photos: Beckley & Co
Jumpsuit (similar) // Belt, old (similar) // Shoes (similar) // Bag
MORE BLACK JUMPSUITS