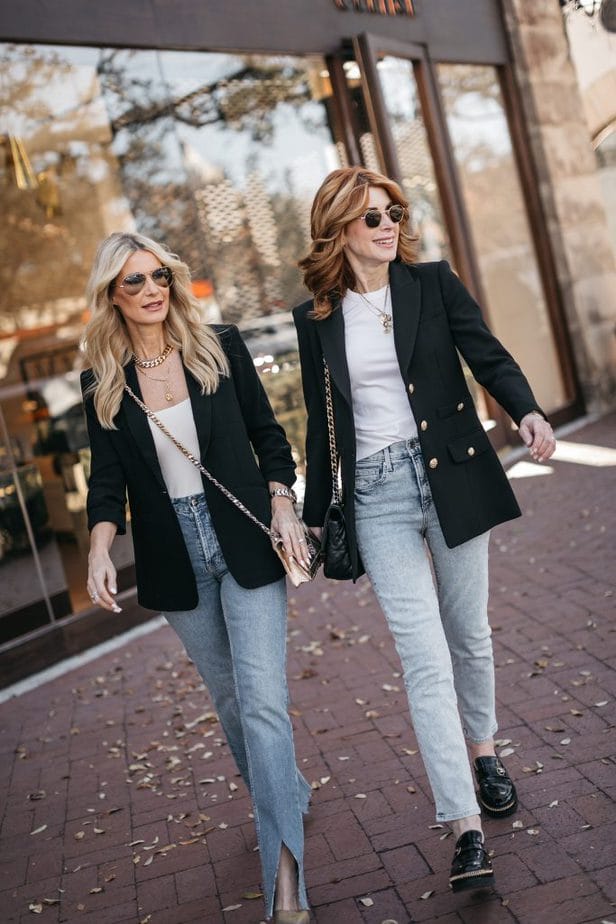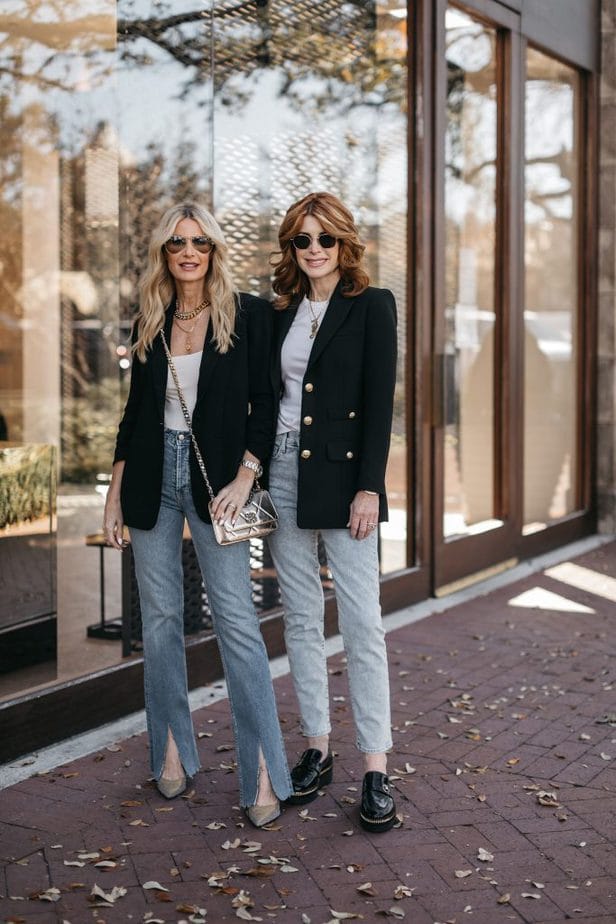 Hi, everyone! Goodness, it's been a sad start to the week on so many levels. Ukraine, gas prices, and the one that has our family so very upset is the passing of our daughter-in-law's mother (she was weeks from celebrating 60). I haven't shared anything about her because I wanted to respect her privacy, but when I've mentioned in previous posts about something difficult going on in our family, that was it. Denise was not only our in-law but a family member.
I don't know how in the world we got so lucky to get amazing in-laws, but we did, and we have always been one big family. When she got sick, the whole family hurt. We flew to Ohio to see her last Thursday through Saturday, and she passed away the next day (I HATE cancer!). She was such a special friend to me, and I will miss her so much! I have huge shoes to fill because she was such a fantastic mom and grandmother. Life is short, and you better live it large!
ALWAYS CHIC // BLACK BLAZER AND JEANS
Today, I'm back with my pal, Heather (So Heather), and we are wearing black blazers and jeans because wearing this combination is always a chic look! It's seriously a no-fail look for any time of the year, and one of the best (and easiest) looks when you don't know what to wear between seasons. I have a few black blazers, but I'm always drawn to them every time I go shopping. I always say, "why do I need another black blazer?" Well, because they can look so different. There is double-breasted, single-breasted, cropped, boyfriend style, and you get the picture. A black blazer, jeans, and a white tee are honestly (in my opinion) a very chic and pulled-together look without much effort.
My blazer is from Veronica Beard. I've said it before that their blazers fit me perfectly. I wasn't in the market for a black blazer, but the buttons and the leopard lining got me on this one! My jeans are also from Veronica Beard. I'm trying to wear my loafers as much as I can. They were a big splurge (Chanel, if you can find them) and unfortunately I can't find them anywhere. I linked a very similar and reasonably priced pair below.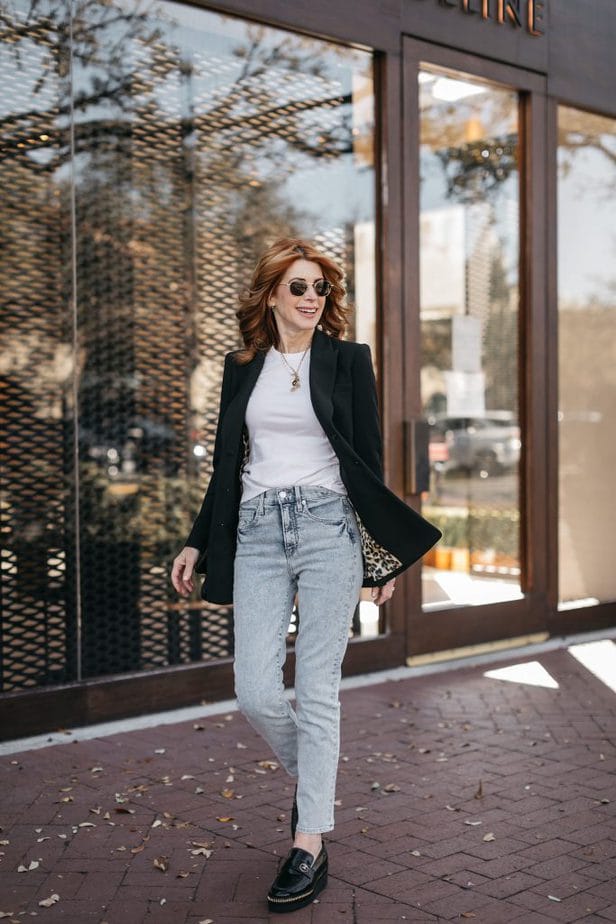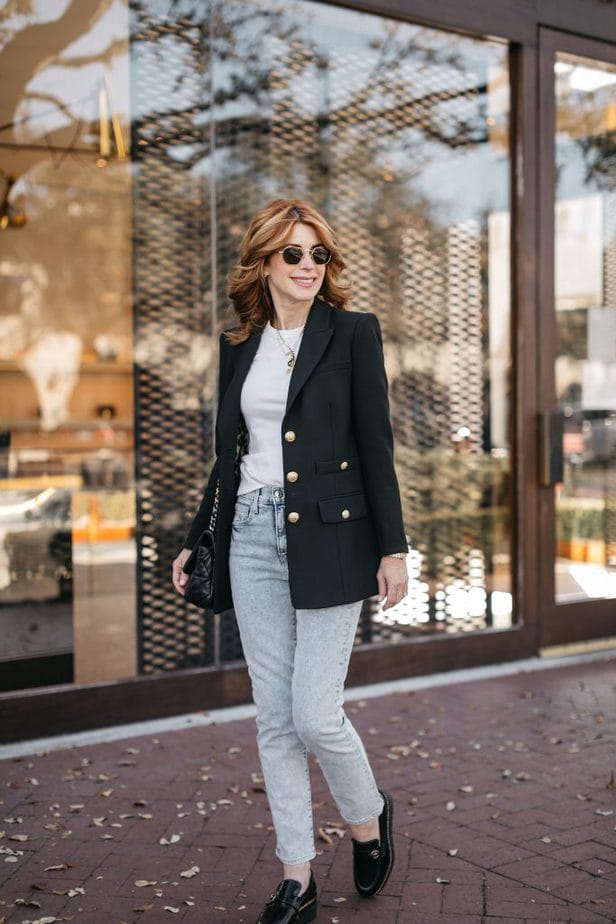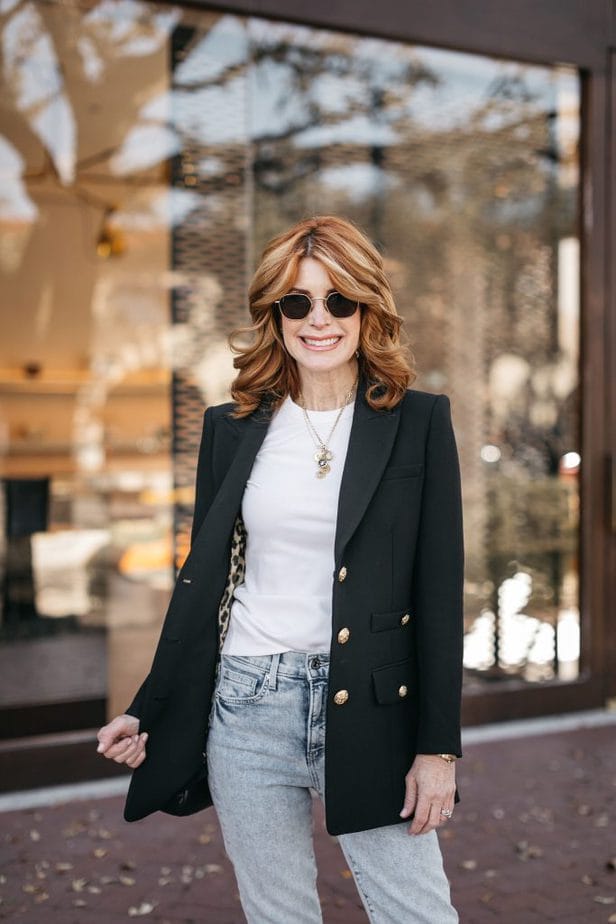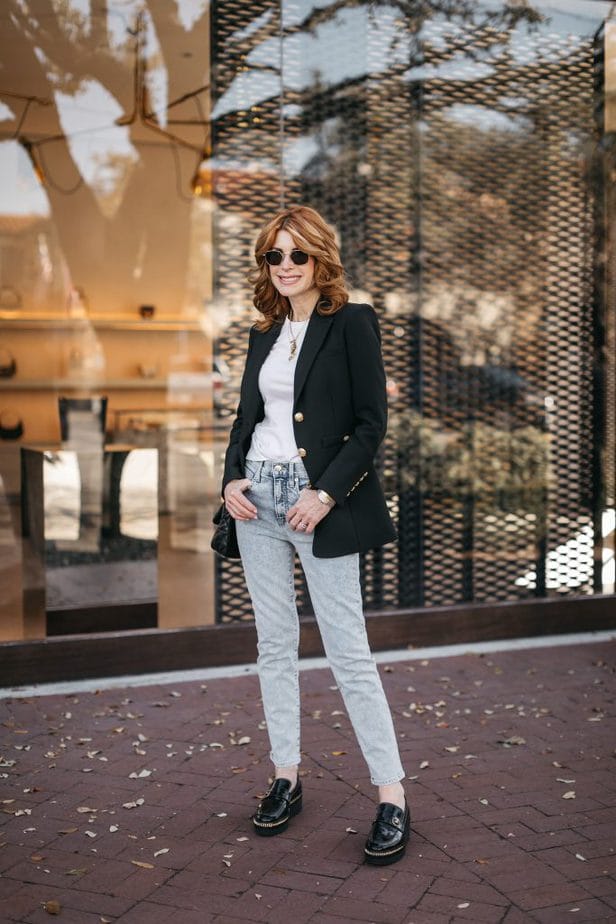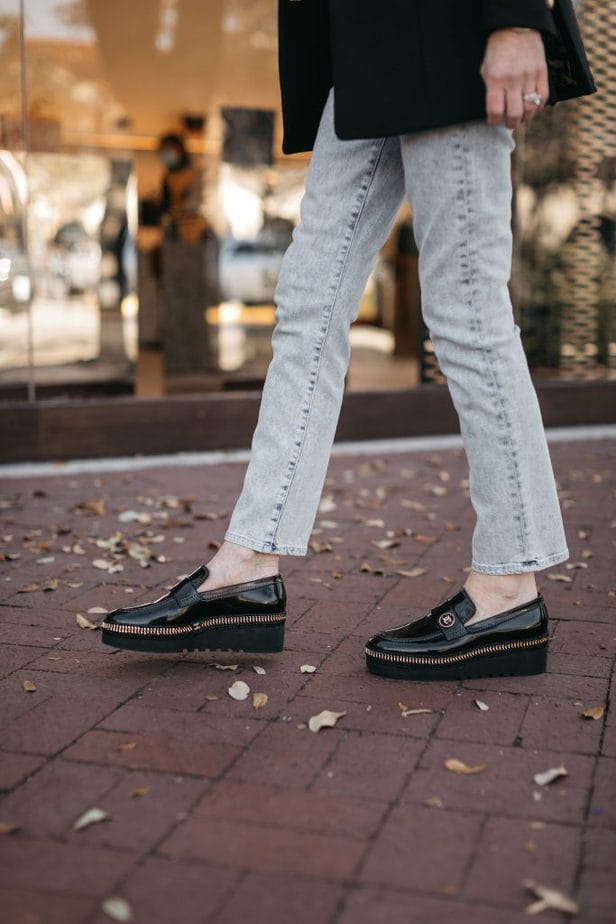 The demolition started on our screened porch yesterday and it was a very loud day around here. Half of our family room is taped off with plastic and it's going to be a mess for a while, but we need the room! I have a busy day today. I'm shooting looks (rescheduled from the rain yesterday) and heading to Fort Worth this afternoon with some fellow bloggers to attend a Spring fashion show at Neiman Marcus. They always put on the best ones! I hope you all have a great day!
Stay Safe and Be Well! xx
Photos: Beckley & Co
MY LOOK 
Blazer // Tee // Jeans // Bag (similar) // Shoes (similar)
HEATHER'S LOOK
Blazer // Cami // Jeans // Pumps