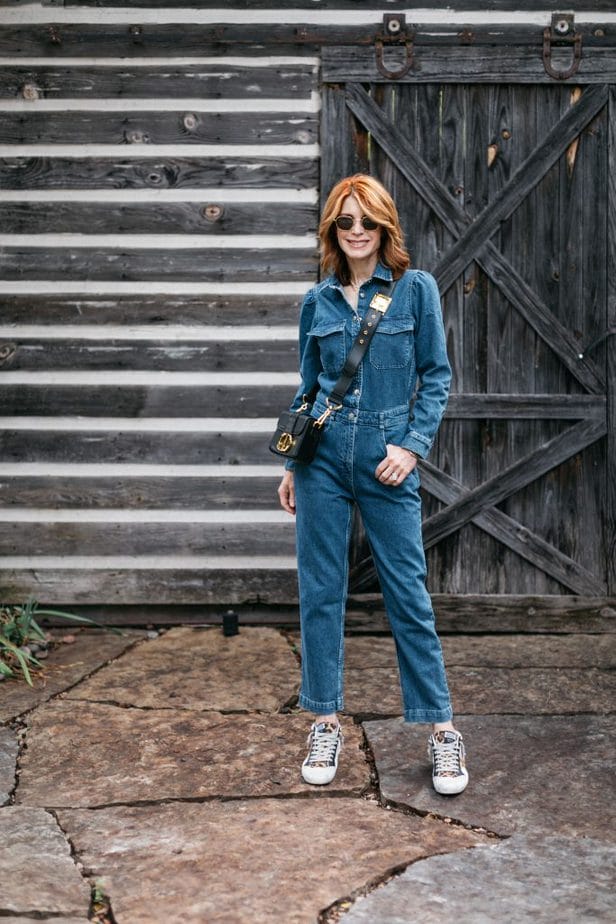 DENIM JUMPSUIT
Hello, friends! How is everyone? I am behind in everything at the moment. Last week's trip to Ohio was wonderful but coming back and catching up, not so much! In between trying to work, getting my house organized, and decorating the new room, we added, I'm a crazy person. It's all good stuff, though! I'm also worn out from trying to keep up with my mom's Match account! Y'all, 80+-year-old men are frisky and forward! For those of you just joining in, my father passed away (in May), and I set up a Match account for my mom (I know it sounds too soon, but he had been very ill for a long time, and when your 80, time is ticking!).
I signed her up under my email (she is not good at tech), and the messages and matches are coming in like crazy. I made a mistake and emailed a reply to the wrong guy! Looks like I'm not so good at tech either! Anyway, she's not really that serious about it, and we are having fun looking at the possible matches and cracking up at what they say (one man flat out said he wants big boobs and he was 86!)!
Today, I wanted to show this adorable denim jumpsuit that is so comfy and fun for fall.
Don't you all like how denim has become looser, even in denim jumpsuits? I love the baggier feel and comfort in this one compared to this denim jumpsuit? Don't get me wrong, I still adore that jumpsuit but am really into the more relaxed look right now. I love how easy this jumpsuit is and that you can wear any shoe with it (even a pump would be cute with the hem rolled up if I was going places!) Jumpsuits (particularly denim jumpsuits) are so easy to wear, and yes, the only problem with them is when you have to go to the bathroom, but I've learned how to master that, and so can you! I am linking a few others below that might float your boat as well.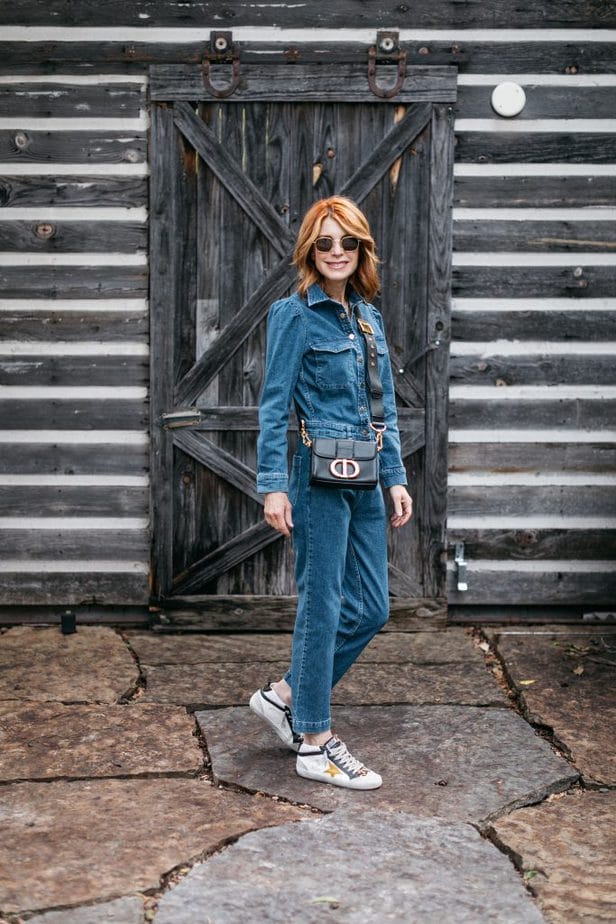 I am off to get ready for an IG Live today. I have never done one where I had to add someone on. Today, I am speaking with a woman named Valencia McClure, a fellow breast cancer survivor who started her own line of essential oils. I keep saying that if I weren't doing the blog, I would start taking classes on essential oils. I am so curious about them and how they can help with our health. If you are on Instagram and can join us, we will be on at noon CST.
Have a great Tuesday, and thank you for taking the time to read! xx
Jumpsuit // Sneakers (similar) // Belt Bag (similar) // Sunglasses (similar)