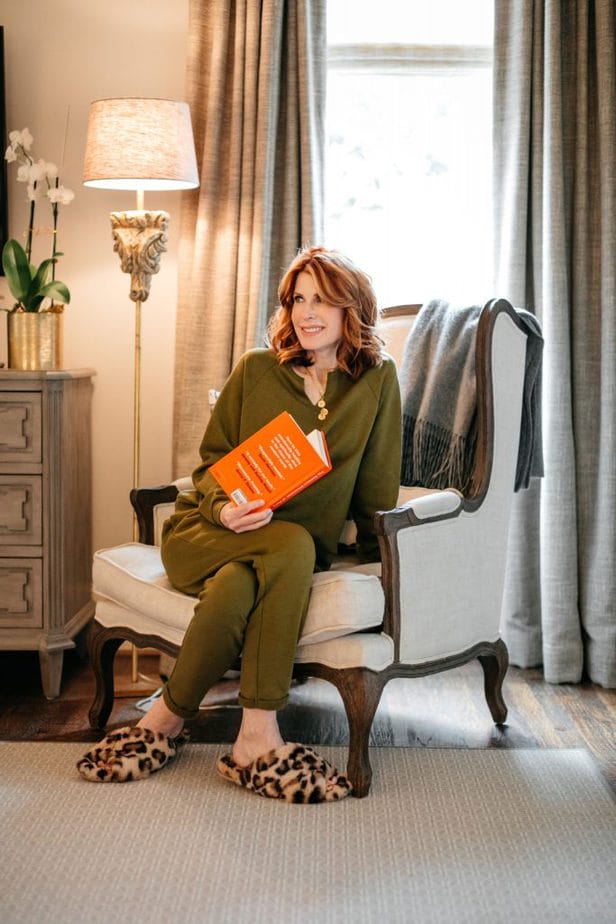 Happy Friday, gang! What are you doing for this Valentine's Day weekend? I am so excited about this weekend because I am in Florida celebrating a very special boy's 8th birthday. My heart is exploding with happiness and joy to be with my grandkids in a beautiful setting after being cooped up at home in some freezing weather (cold for Dallas!) this past week. Speaking of being cooped up, can you all believe we are almost a year into Covid? I remember being here in Florida last year at this same time and hearing about the cruise ship that had the Covid cases that was docking in San Francisco.
TARGET STYLE LOUNGE SETS TO DRESSES
Today, I am so excited to be partnering up with one of my all-time favorite retailers, Target! Show of hands, how many of you are Target fans? I have been shopping at Target for years and years now. Whenever I need to make a Target run, I always come home with something from the women's or the home section. Target has amazing fashion finds, whether it be a dress, hat, or pair of shoes. I promise, I buy one or two bathing suits from Target every year!
I have found one of the softest fleece top and pants from the brand Stars Above that I have been living in on those cold days. And I love the green, but it also comes in three other colors. This is my favorite thing to wear while I'm home (which is a lot of the time) because it's so comfortable and soft. How adorable are the cozy leopard slippers? They are another favorite to wear at home, although I have been known to run into my favorite juice bar to pick up my smoothie while wearing them. Stars Above at Target has some of the best sleep and loungewear! I just bought this set and love it as well.
Sweatshirt // Sweatpants // Slippers
Spring Fashion
It's supposed to be super cold for the next week in Dallas, but spring is literally around the corner, and brighter and warmer days are ahead. Target has so many fabulous spring fashion finds in the store and online now to get you ready for spring to bloom. Some of my favorite pieces are from the brand Universal Thread at Target. I love this dress! I love the style and color and think this would be so pretty for many occasions (graduations, church, and outdoor weddings). Universal Thread has so many great pieces, from tees to dresses!
We are headed to the beach, and then the girls will get the rest of the decorations for the birthday celebration tomorrow. It's so fun being with these kids! However, we are cutting our trip short because we are supposed to get a big winter storm in Dallas late Sunday night. It's supposed to be something crazy like 3 degrees on Monday! I know I will be back in one of my cozy fleece outfits from Target! But I am definitely going to enjoy the warmth today!
I hope you all have a great day and weekend! Stay well! xx
Photos: Beckley & Co
Thank you to Target for sponsoring this post