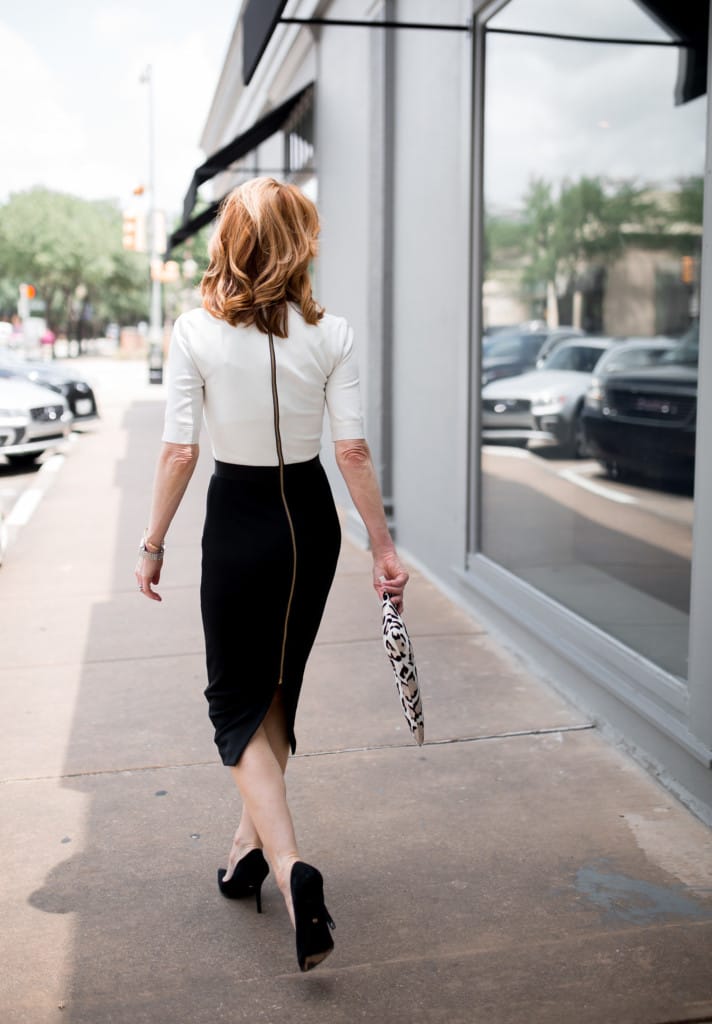 Happy Eclipse Day! Is everyone ready for this historic day? I have so many errands to do today that I hope I don't forget to pay attention. I think I will set my alarm on my phone to make sure I'm not oblivious! Have you all seen this article from Time.com that you enter your zip code and it will tell you exactly what time you can view the eclipse? It's pretty cool! While the eclipse is going on, I have teamed up with Nordstrom to feature some great dresses by Ted Baker. You all know that I wear jeans most of the time. Dresses are one of those items that are hard for me, but I can almost always find one from Ted Baker that fits the bill!
I am a big fan of Ted Baker dresses and love that Nordstrom always has a great selection. They are a brand that I know will most always fit me. They are very feminine, usually with fun bright prints, and they are appropriate for any age. There is always a dress from Ted Baker to choose from for any occasion. I would wear the dress I am wearing or this one to a luncheon, dinner, more casual wedding, funeral, church or meeting. I love this style or this one for a dressier wedding, and I adore this butterfly print maxi dress!

I am very minimal with my accessories. It's probably because I am always rushing (a bit of a procrastinator) and don't have the time to accessorize. I am a handbag girl, so I enjoy my Clare V animal print clutch. I have the leopard one as well, and they truly go with everything I wear. Animal prints are neutrals! I did bring out my Michele watch to wear with the dress. I love this watch because it has a bigger face and numbers, and sometimes I just need a change.
A black suede or leather pump is always needed in one's closet. I prefer suede because it always looks a little softer to me. These are super affordable and look like the $700 designer ones. Unless you wear pumps on the daily, I don't like to spend a lot of money on them. The less expensive ones look just fine!
I hope you all have a great day! Wish I was in Nashville or Highlands, North Carolina with my in-laws to view the total eclipse. If you are going to look, be sure your glasses haven't been recalled. Don't want to ruin the retinas in your eyes! xx
Thank you to Nordstrom for sponsoring this post. All opinions are my own.
Photos: Mary Summers Hafner
Ted Baker Dress // Clare V Clutch // Steve Madden Pump // Michele Watch // Bauble Bar Earring
SaveSaveSaveSave
SaveSave
SaveSave