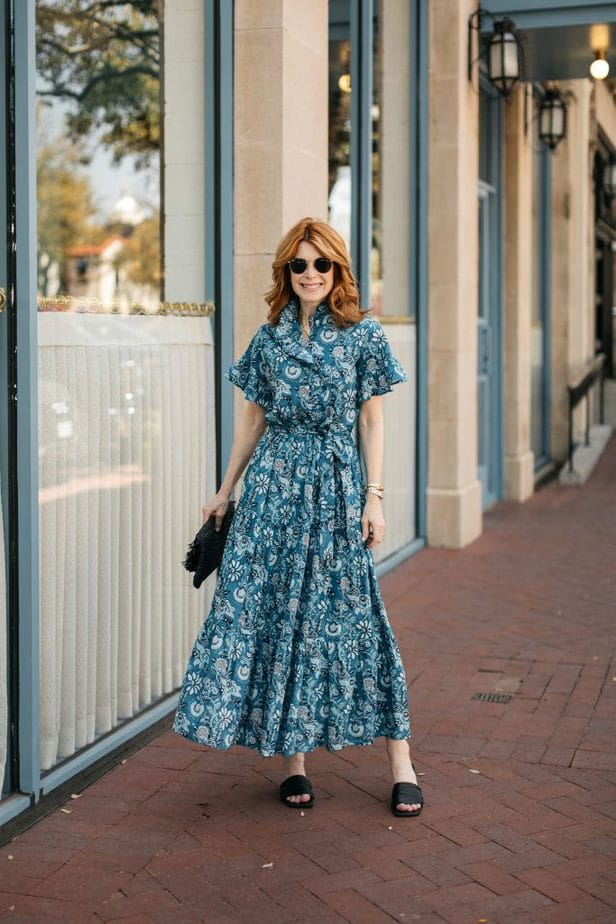 Hi, everyone! I am more tired than I have been in a long time. The grandkids left yesterday afternoon, and I honestly didn't even see them much. When they visit Dallas, all of their friends here want to see them. The kids spent the night out a few nights and were gone most days. I did get a lunch date with both of my grandkids (by myself), and we had a date night with our granddaughter one night. I'm tired from hanging out with my son and daughter-in-law (they are so much fun!) and nasty storms that we had here the last two nights! I've kept a big secret, but the cat's out of the bag, and I can share it now.
This summer, my grandkids (and their parents) are moving back to Dallas from Ohio! I am so excited and can't wait for them to get here (best of luck finding a house, however!)! They are already enrolled in school for next year! We will have our entire family back together!
WHAT TO WEAR TO A GRADUATION
I don't have any graduations to attend this year, but if I did, this is what I would wear to a graduation. I love this dress because of the color and style but mostly because I can dress it up or down depending on the shoes (I love these that come in six colors). This dress is from a new designer (to me) that I featured here in April called Mille. I love every single piece that I have seen from them. I think a day-to-night casual dress is a great choice for attending graduation. You don't want to be too dressy unless you go to a party afterward that calls for that kind of attire. A day-to-night dress, pantsuit, or matching set is the perfect look for any graduation.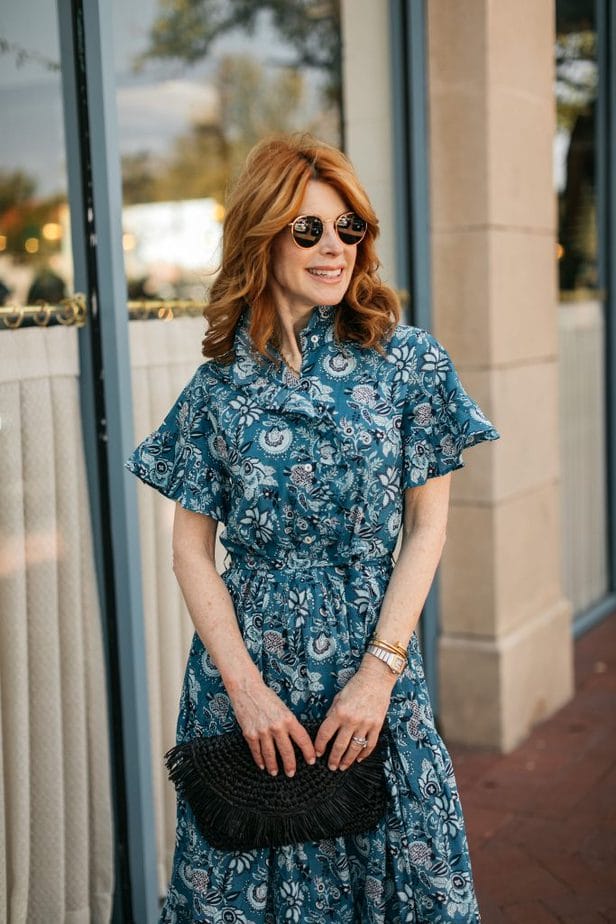 My week has turned out to be a busy one. I am co-hosting an event with Mary Hafner at Oka this morning. If you live in Dallas, we would love for you to stop by between ten and noon. Oka is a fabulous home store from the UK, and it is a treat to see it in person. My mom and I have a fitting for an event this afternoon that we are hosting at Neiman Marcus this Saturday for Finley Shirts. That is another event that I would love to invite you to. It will be from one to four at Neiman Marcus at Northpark Mall. I have a big event to attend on Wednesday for LTK or ShopLTK and a birthday dinner on Thursday. I also have a guest from LA coming in to stay with me. Whew!
Have a great day! Stay well and be safe! xx
Photos: Beckley & Co
MY TOP DRESS PICKS FOR GRADUATIONS