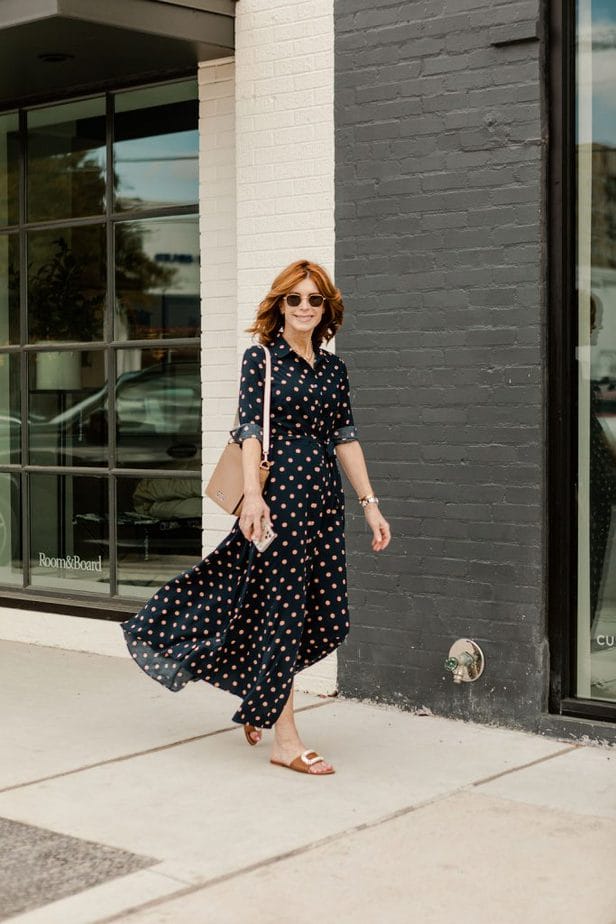 Happy Hump Day! Boy, this week needs to hurry up and go away! Can you all believe the chaos on Monday? I felt it all day long because my husband was utterly wigged out! I'm so glad the market went back up yesterday, and I hope today is another good day! I went to the grocery store yesterday because all I am hearing is that there is going to be a shortage of toilet paper. And I have a good amount in the house, but I bought into it and went to get some. I shop at a big grocery store, and can I tell you that it was almost gone! Heaven forbid I get stuck without TP!
I love a shirtdress in the Spring and Summer because of the ease of them. I was out shopping and saw this cute dress at Banana Republic. It's a maxi length with a belted waist, and I am wearing a size 0 for reference. It's made with Lenzing™ EcoVero™, which is a breathable fiber derived from certified renewable wood sources and produced using methods that reduce water impact and emissions by up to 50% compared to traditional viscose. Isn't that cool?  It sort of reminds me of an updated "Lucy Ricardo" dress!
Anyway, it's such a cute dress for Spring, and it is 40% off as well as all regular-priced items at Banana Republic with Code: BRSAVE. It would be a great time to stock up on Tees, Spring Sweaters, Light-Weight Jackets, Skirts, Dresses, and more! I chose to wear the dress with sandals I had from last summer but had it on with sneakers, and it looks super cute that way too!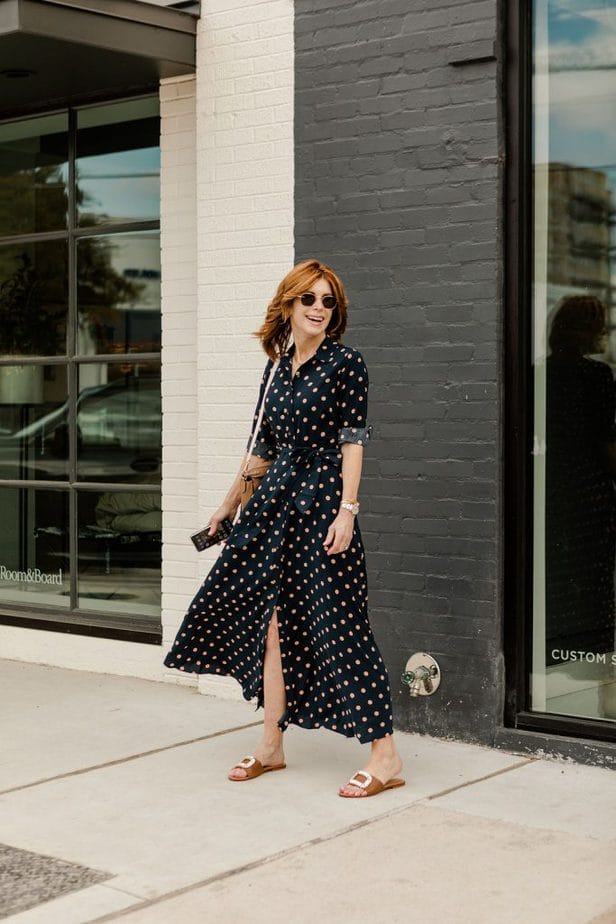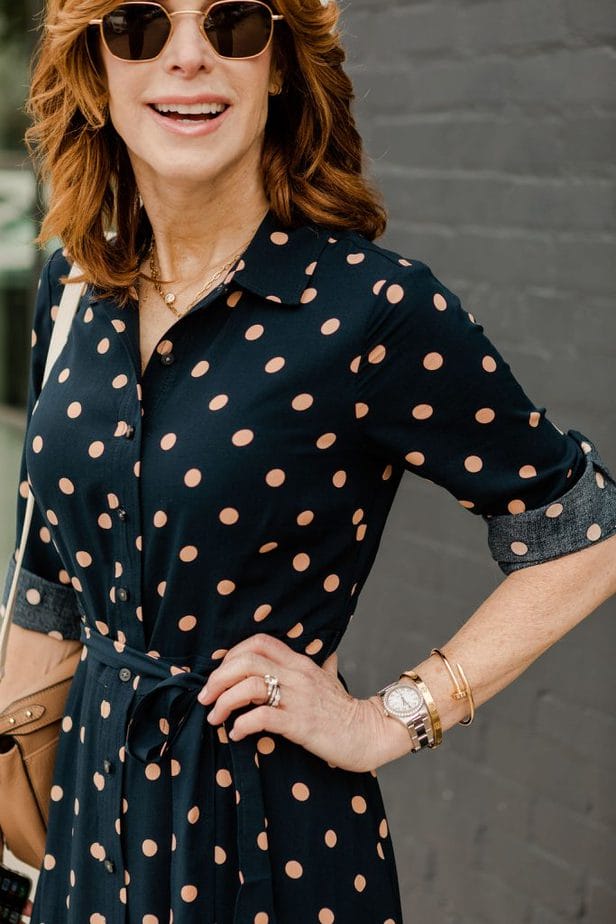 Close up of my neck situation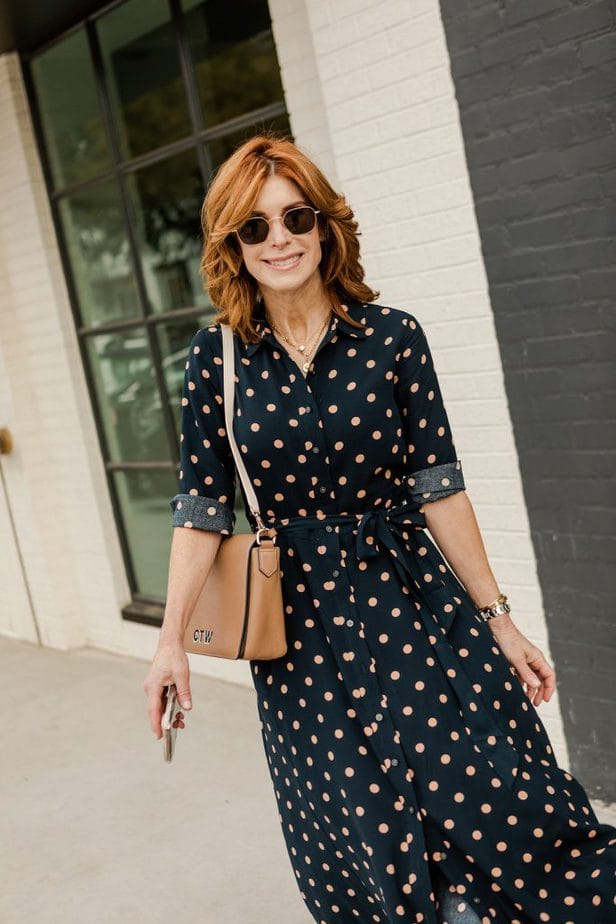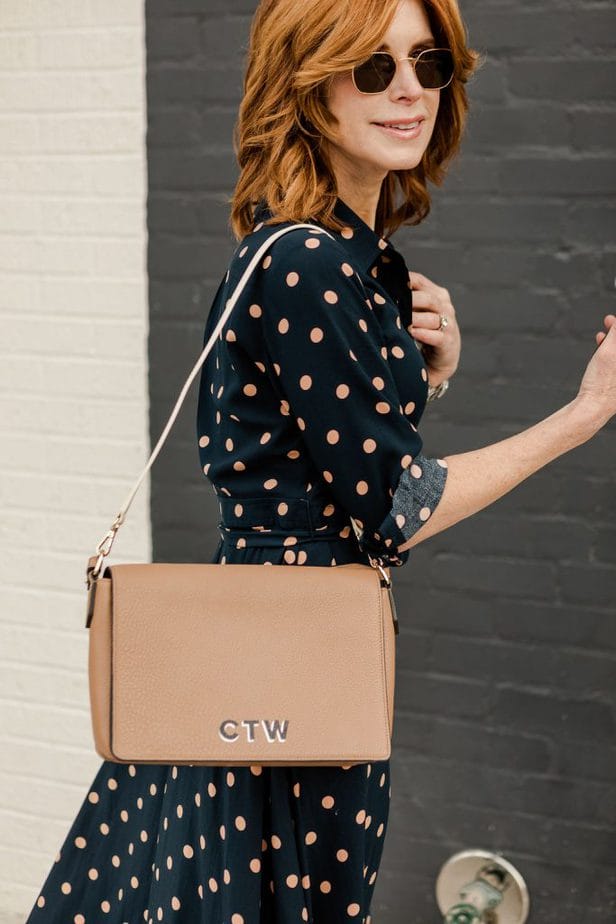 I love this bag from Leatherology! You can customize all of their pieces and sort of design your own.
I am working out this morning and then heading to a Reflexology appointment later today. There is a woman in Dallas that is amazing. Not only is she trained in reflexology but she is the most calming person to be around. My whole family sees her, and we are always better after being around her. She can recite Bible verses better than anyone I know too! I can't wait until I see her today!
I hope you have a beautiful day and don't forget to take some deep breaths!
Photos: Danielle Sabol
Dress // Sandals (similar) // Bag